Trouble Brewing
If a dodo head like Vargas can complete game shut our asses down, what will a guy who actually has talent do to us? Sprinkle in a chip on his shoulder for getting traded away low those many years ago and you've got the makings for another embarrassing effort for the Giants.
Wheeler's busy sharpening his knives, he's just got a short, simple prediction for this game today….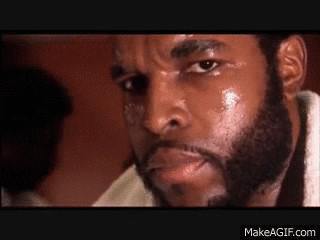 79 Responses
Fun, long interview with bochy on knbr right now. See if they put it on their website later today, it's worth a listen

No contest today. That's night game shit

Against my better judgment, on the train from Jersey to Penn Station heading to the game. It's a nice day anyway, and it'll be good to catch up with my Mets fans buddy.

Alright Mac! Maybe you still con Loo on hopping on that 7 train🚂 and meeting up..

No frontrunner here, haha.

very cool, enjoy. How much commute time involved to get from where you are to ballgame (and back)?

One way, about 3 hours. We're here hanging in the Foxwoods club

Talking about box/1 stuff, I really wish NBA would eliminate the defensive 3 second (aka no zone allowed) rule.
All you would eliminate is the boring high screen/roll James Harden offense. Zone D would force teams to move the ball and players to create spacing and open shots. Given the talent level, athleticism and shooting range of today's players I don't see how it would slow the game down. There's a counter to everything–take something away you open up something else, to smartest players/coaches.

On other side, defensively teams could trap and double team anywhere—sideline, corner, block or out on top as soon as ball crossed half court, or even full court. Given 24 second shot clock this could be quite a weapon for caliber of athletes NBA teams have. You could get really creative with different line ups and get scoring offense out of pressure defense.

you would also take away one of most boring aspects of today's game, the 1-4 isolation stuff that is so often used (without much success even by the best) at end of a quarter.

I am predicting a Giants win today for Mac and Belt to finally get that homer I had him hitting first two games…I cannot see how anyone can complain about Boogie. Remarkable he is even out there with a recent muscle tear after a year long recovery from the Achilles.

I predict he is back next year for the Dubs…think will only cost us about $8 million (just about Shaun Livingston's team option — Dubs should either say goodbye to Livingston and thank him for his service or cut the salary in half and sign him for 2 years) and other teams are not likely going to pay him big bucks after these injuries without seeing how he plays for a year.

If you were Boogie, what could be better than coming back to the Warriors either as a champion or hungry for a championship hopefully with KD in tow for another year all while opening a new arena. It looks like Boogie jells with his teammates and looks like he has a great rapport with Steve Kerr. He may have discovered happiness in life is worth more than money and a lot of other things.

And then after he showed some loyalty, KD departs after 2019/20 season, the Warriors take care of him and give him a multiyear deal to thank him for his dedication overcoming a horrendous injury. I forget all the nuances of extending contracts to your own players in the NBA, but it is conceivable that KD leaves and the Warriors can give Cousins a reasonable deal that would pay him $14 mill for 2020/21 (believe players can only make 175% of their previous salary when they sign extensions or remain with their team as a free agent), $21 mill for 2021/2022 (Curry's last year), $28 mill for 2022/23 and a final year of $35 mill for 2023/24. Would amount to $106 mill over 5 years (have maybe a mutual option for that last year in case of injury) and should make him a happy man, thank him for his service and hopefully couple more championships along the way…

My prediction is they give Klay a 5 year deal paying $25 mill/$30/$35 Curry's last year/$40/$45 — $175 total (Curry will have made just over $200 mill over his 5 year max deal) and then offer Draymond the exact same deal…so the Draymond and Klay deals will overlap with $5 mill difference each year.

In my scenario, Curry's last year of 2021/2022 under contract for $45.8 mill will go along with $35 mill for Klay, $30 mill for Dray and $21 mill for Boogie, $131 mill for the 4….luxury cap may be $150-$160 mill by then. They likely go over the cap and pay the tax (dont think this ownership group cares and will remain competitive…they are at $146 mill for this year and obviously over the cap)…

Cubs sign Kimbrel 3/43
Funny How once teams didn't have to give up compensation pick,it's a quick sign.
Sure Keuchel will sign soon as well..

Giants drafted Mike Aldrete's nephew. Also G Hill's son got drafted out of HS in Santa Cruz iirc. Cool players.

File under WWTS, he always dissed Beltran as a Giant, saying he didn't do enough to help them after the trade.
funny enough, Astros GM Luhnow was ecstatic to be able to acquire Beltran for their team, as vet who would help younger players during stretch/post season.

Just an fyi, I sent a link yday about Glenallen Hill Jr and Santa Cruz High…

thx for sharing. I just read it, very cool article. Especially enjoy parents took him out of private HS at Mitty after a year and brought him back to where he grew up to play for local public school in Santa Cruz. He did work out for Giants too, arrgghh–hope he doesn't come back to haunt them later and Z missed a bet by passing on him.

I did appreciate that angle as well…game should be fun. Plus who wants to commute to bloody high school???

It HAD to be this way, didn't it?

GH, Boogie is gonna get a deal around $150 mill. The Warriors can only offer him 20% over his current $5.3 mill contract. Like $6.5 mill. It ain't gonna happen. The Warriors value Klay much more than Cousins, as they should, so I don't see that happening.

Kawhi Leonard is available though (!).

jk

I don't see him getting that deal under injury questions. Is it just a 20% bump. I thought I read somewhere it was a max 75% increase…maybe that is for a long term deal for a player not yet eligible for Bird rights? Top confusing for me…but $6.5 mill to what I thought would be $8 mill is not a huge amount of difference if he had been smart and saved previous earned money. If he signs a multi-year deal going past next season, there is not a 20% cap correct? My scenario had him getting $106 mill over 4…if you added a 5th year at $40 mill then he essentially gets to that $150 mill…

Speaking of comp picks, we lost our 2nd round pick this year for Smargle, right?

No, the Giants picked Logan Wyatt for the 51st pick in the 2nd round.

They lost the comp pick back in 2016

Mac also homered in his first game up for Giants this year, in Colorado. Line drive rocket to LF I remember watching that. Then of course fell into black hole at the plate. BA .118/.211/.196 for .407 OPS 18 Ks in 51 ABs
Career for SF he hit .207 with 14 bombs in 350 ABs and 113 Ks.

Good guy, but Austin looks like better hitter. And yes he did DH for M's last night.

I can see that being Mac's primary role DH..
Can't hurt himself in the dugout I would think 🤔

This game isn't starting out very well, HR, HR, BB, single. Hopefully Mac caught one of dem HR balls.

Well, watching this shit is what we get when we ask for guys like Anderson and Beede to get promoted. At least we learn that they aren't cut out for this level.

Anderson I would cut a break for now. He was rushed through the minors because of need.

he doesn't walk as many guys as Beede so I will cut him some slack.

Baggs tweeted this happened 25 years ago to Giants Bud Black, vs. Reds Aug 17 1994. Giants lost 17-4 so let's hope after all the time it took Mac to get there he'll see a better game.
Black turned out all right too, so I'm not giving up on young Giants pitchers yet.

This was at next to last season of Black's career.

Hey, there are ways . . .

Doesn't look like big crowd, maybe we got a shot of Mac in Giants gear. Mets announced 23 thou last night.

.

shoot Duggar with warning track power to LCF 370 ft away. Nice grab from Loo's guy Lagares.

Just like that, we're all tied up.

Panik flashing the leather again.

Pablo tells Wheeler take that Chump!!
Crushed upper deck beauty!!

Sure, the bet's off, and Belt's first!

The bad news? Pomegranate to start tomorrow.

God I can't stand watching Pomegranate pitch, a root canal 🦷 would be easier to take for me!!

seriously? Gad he's throwing BP. Surprised he doesn't have whiplash injury yet.

ha Watson limits damage right away. Good for the kid who had Mets shut down after awful start. Not easy to regroup after something like that happens and he had 5 shutout innings afterward.

had to run errand and Flems on radio mentioned Familia and was reminiscing about Loo's signature moment. bum vs. syndegaard the other night was first time they had matched up since playoff game, decided by game face epic 3 run bomb.

Pretty solid game for Mac to attend

Thor pitched well after a rough start,if it wasn't for a bloop dying quail he would of been in line for the win! Kid gonna be a big part of this team in the future no doubt imo.. Thanks Boston, you can have Nunez a relic already, I'll take Anderson anytime..

That's the Melancon we know well.

Melanoma chokes again!
Ballgame!!

Wow. Was getting updates then had a meeting. Looked good till I just checked back in.

Ouch.

For some reason, I would find the details of the meeting fascinating.
Let's hear it!

Ah hell, Dr. John died.
RIP Mac.

Back from Flushing. Nice day, mellow crowd, pretty good game until the 8th. Of course it had to be Frazier with the big HR, he lives about 15 miles from me. Hope he got stuck in traffic on the way home. Nothing much more needs to be said about Melancon. And it's always fun watching a game with a Mets fan, even when they're winning, there's plenty of angst and bitching over whoever happens to be the manager. Good to see Anderson get through 6 after that first inning, that's at least something positive from this one. That and seeing Pablo just blast one into the RF upper deck.

Just finished watching the game on DVR, since I chose to spend the afternoon in Coney Island guzzling beer and leering at Puerto Rican girls 40 years younger than me. I guess I've become a bad fan. Frazier's HR was absurd – not Melon's fault. The game is in a horrific state…

bags stuck up for him too, said pitch was at his ankles. once in the air just kept going. Giants hit a few that direction that got stuck at warning track, his crawled over. What happened after (2 more runs) wasn't good though.

Dying is a sure-fire way to call attention to yourself…

First Leon Redbone and now Dr. John?

What's crazy is, after seeing Bob Weir and Dead & Co. he looks fricking amazing for 71.

Great show BTW. Never a big John Mayer fan but he was pretty damn good.

Looks amazing???
This picture scared the fuck out of me…

Making burritos and listening to Dr. John . . .

Read today Jakob Dylan movie about music that came out of Laurel Canyon (byrds Buffalo Springfiled Tom Petty yada yada) will be in town this weekend. Sounds great from article I read.

Why can't the Giants hitters punch dingers out of the park with half swings on their front foot?…

The ludicrousness of Frazier's cheapie yesterday is being widely discussed around here. Maybe it will be the impetus for a ball change when they run out of this batch. Didn't they incorporate a juicier ball during the season a few years ago? This nonsense can't go on, can it?